Align your life with your values
Values can be seen as guiding principles that give meaning to our actions and behaviours.1
Living in conflict with one's values may result in negative experiences (thoughts, emotions, dissatisfaction with life) which is associated with diminished sense of well-being.2/3

Tips and recommendations
Spend some time in thought and identify your values.
Are they in conflict with what you do?
Can you think of goals in your life that you abandoned, important people, things, and experiences that you lost in the pursuit of something that is not really aligned with your values?
If you can, then keep thinking about changes you need to consider to start living in alignment with your values.
Take a sheet of paper and write down any thoughts that come to your mind without limiting yourself.
Begin to take action with the most achievable (e.g. spend more time with your family) and plan the rest of actions ahead.
As you go keep reflecting on the changes you introduced to your life and reassess if they are in harmony with your values and goals.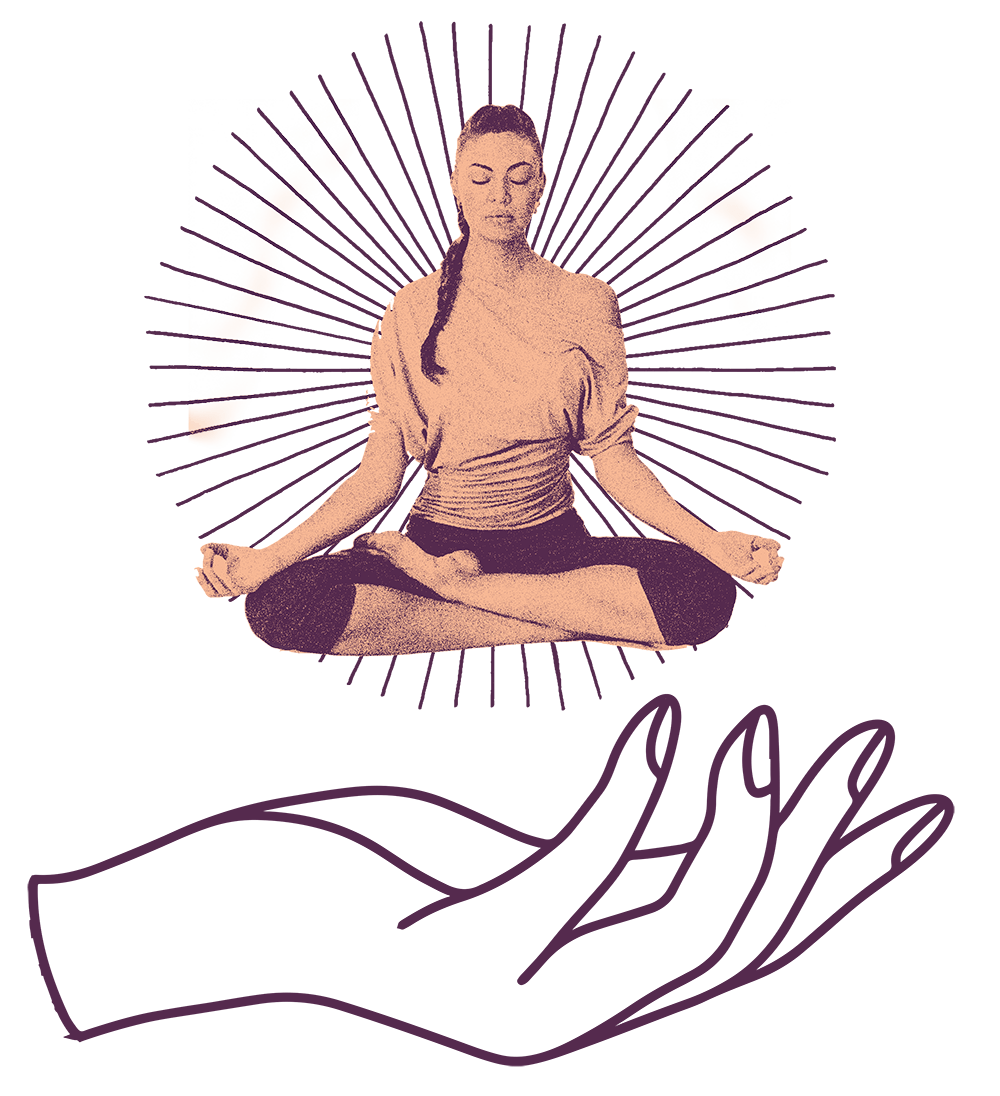 Prayer and meditation
Meditation is the practice of focusing your mind in silence, especially for religious reasons or in order to make your mind calm (Oxford Advanced Learner's Dictionary). A large body of evidence is available on the positive effects of spiritual experiences such as prayer and meditation on both physical and psychological well-being.2/3/4 This is supported by neuroscience research that meditation impacts the brain on the physical level.5 It is suggested that even five 20-minute sessions of meditation improve attention and self-regulation, lower depression and anxiety and increase immunoreactivity.6People who had greater meditation experience exhibit higher emotional intelligence, and less perceived stress and negative mental health than those who had less or none.7
Tips and recommendations
There are numerous schools of meditation, but the essence of all of them is to take a pause for your mind from constant thinking about the outer world and achieve stillness and resilience of your consciousness. The great thing about meditation and prayer is you can do it whenever, wherever for as long as you like.
Sit comfortably, close your eyes, take a deep breathand clear your mind by concentrating on your breathing.
As soon as a thought comes in, do not judge it, but let it go and keep focusing on your breathing.
Repeat this exercise regularly on a daily basis for at least 10 minutes a day. Reflect on how it impacts your mood during the day and try to increase your daily meditation time gradually.
---
Remember that meditation must be done carefully and is definitely not for everyone. If you do not feel comfortable during meditating and you have doubts about its influence on you, do not continue. You can achieve the positive effects of meditation in other ways. It can be, for example, performing activities that fulfill you and that you perform with joy.
Become a part of a religious community
The evidence suggests that religious activities contribute to better mental health.
Greater religiosity (importance of religion, private religious activities, and religious attendance) was found to be related to greater well-being.3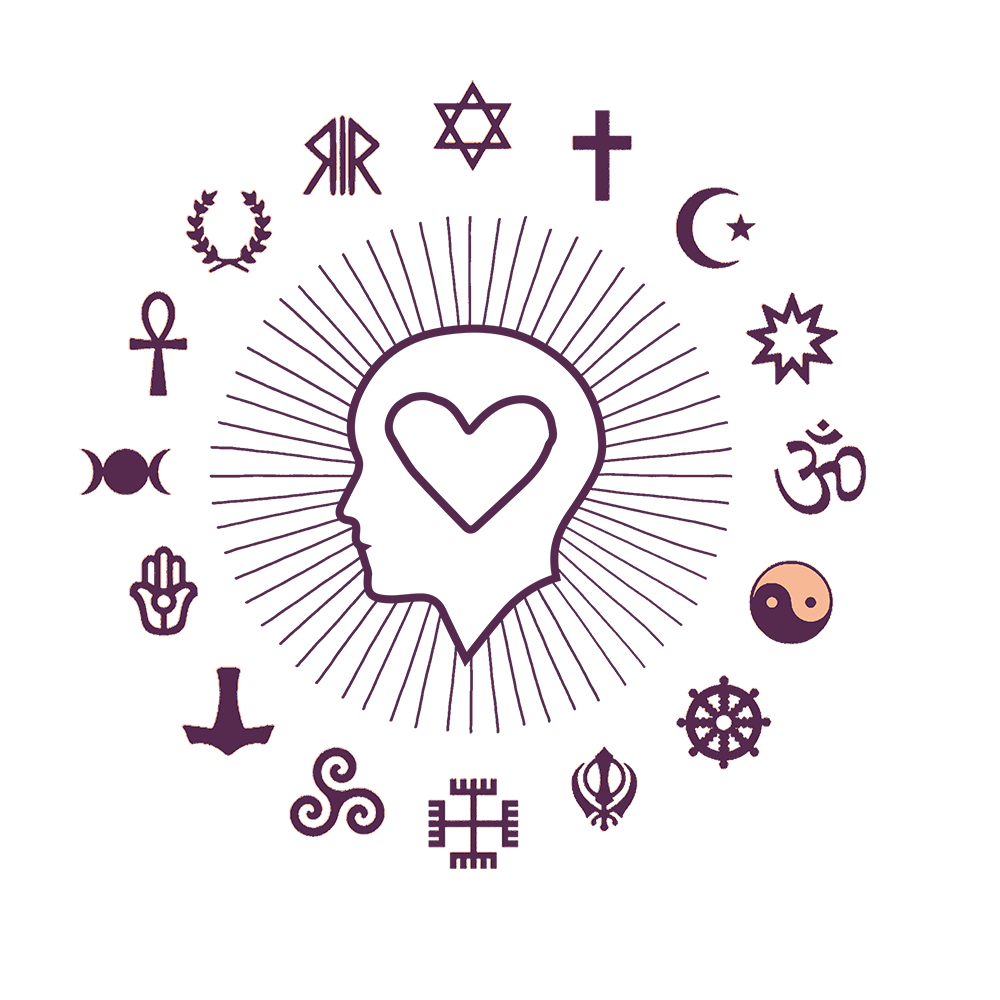 Tips and recommendations
Think of people in your family or around you, who you could talk to and ask questions about religion and spirituality.
Most likely, they will be happy to help with finding your way through your spiritual journey.
Make your research online and find a local religious community, and, if possible, visit them.
Feel free to talk to people from different religious backgrounds and find your own optimal way of building your religious beliefs.
References
Meditation and prayer
Oxford Advanced Learner's Dictionary
Galante, J., Galante, I., Bekkers, M.J. and Gallacher, J., 2014. Effect of kindness-based meditation on health and well-being: a systematic review and meta-analysis. Journal of consulting and clinical psychology, 82(6), p.1101.
Shonin, E., Van Gordon, W., Compare, A., Zangeneh, M. and Griffiths, M.D., 2015. Buddhist-derived loving-kindness and compassion meditation for the treatment of psychopathology: A systematic review. Mindfulness, 6(5), pp.1161-1180.
Worthington Jr, E.L., Kurusu, T.A., McCollough, M.E. and Sandage, S.J., 1996. Empirical research on religion and psychotherapeutic processes and outcomes: A 10-year review and research prospectus. Psychological bulletin, 119(3), p.448.
Newberg, A.B. and d'Aquili, E.G., 2000. The neuropsychology of religious and spiritual experience. Journal of Consciousness Studies, 7(11-12), pp.
Tang, Y.Y., Ma, Y., Wang, J., Fan, Y., Feng, S., Lu, Q., Yu, Q., Sui, D., Rothbart, M.K., Fan, M. and Posner, M.I., 2007. Short-term meditation training improves attention and self-regulation. Proceedings of the National Academy of Sciences, 104(43), pp.17152-17156
Chu, L.C., 2010. The benefits of meditation vis‐à‐vis emotional intelligence, perceived stress and negative mental health. Stress and Health: Journal of the International Society for the Investigation of Stress, 26(2), pp.169-180.
Align your life with your values
Schwartz, S.H. and Bilsky, W., 1987. Toward a universal psychological structure of human values. Journal of personality and social psychology, 53(3), p.550
James E. Burroughs, Aric Rindfleisch, Materialism and Well-Being: A Conflicting Values Perspective, Journal of Consumer Research, Volume 29, Issue 3, December 2002, Pages 348–370,
Elliot AJ, Sheldon KM, Church MA. Avoidance Personal Goals and Subjective Well-Being. Personality and Social Psychology Bulletin. 1997;23(9):915-927.
Become a part of a religious community
Religiousness and depression: evidence for a main effect and the moderating influence of stressful life events
Smith, T. B., McCullough, M. E., & Poll, J. (2003). Religiousness and depression: Evidence for a main effect and the moderating influence of stressful life events. Psychological Bulletin, 129(4), 614– 636.
Dilmaghani, M. (2017). Religiosity and subjective wellbeing in Canada. Journal of Happiness Studies.
Orr J, Tobin K, Carey D, Kenny RA, McGarrigle C. Religious Attendance, Religious Importance, and the Pathways to Depressive Symptoms in Men and Women Aged 50 and Over Living in Ireland. Research on Aging. 2019;41(9):891-911.
Kidwai, R., Mancha, B. E., Brown, Q. L., & Eaton, W. W. (2014). The effect of spirituality and religious attendance on the relationship between psychological distress and negative life events. Social Psychiatry and Psychiatric Epidemiology, 49, 487–497.
Smith, C., & Faris, R. (2003). Religion and American adolescent delinquency, risk behaviors and constructive social activities. Chapel Hill, NC: National Study of Youth and Religion.